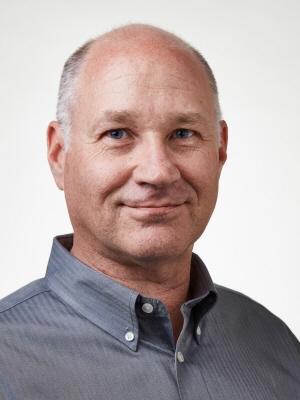 Obituary for Neal Thomas Wingen
Neal T. Wingen
Of Inverness

Neal T. Wingen was born on December 12, 1964, in Hammond, Indiana to Dale and Carol (nee Beschnett) Wingen. Neal married Abby Sporer on October 5, 1990, in Kauai, Hawaii.  He died Thursday, September 5, 2019, at Northwest Community Hospital, Arlington Heights.

Neal was employed with VLSI Technology Inc. from 1987 until 1999, Philips from 1999 until 2006, NXP Semiconductors from 2006 until 2010, Sonics, Inc. from 2010 until 2015, RightHand Technologies from 2015 until 2017, Siemens from 2017 until 2018, and Northrop Grumman from 2018 until present.

He was a 1983 Valedictorian graduate of Thornton Fractional South High School in Lansing, IL, and a graduate of University of Illinois at Champaign-Urbana with a Bachelor of Science in Computer and Electrical Engineering.  Neal was awarded 15 United States patents.  He authored two professional publications:
2008, Design Automation and Test in Europe: The Most Influential Papers of 10 Years. Springer Science.
2007, What if You Could Design Tomorrow's System Today. Design Automation and Test in Europe.

Neal was a manager and coach of Palatine Bulldog Travel Baseball from 2007 to 2016, he was a member of Willow Creek Community Church in South Barrington, IL and a volunteer for the Trades and Engineering Ministry.  He was a fan of all Chicago sports teams and his favorite players include Ernie Banks, Ferguson Jenkins, and Michael Jordan. Neal mostly loved watching his three sons play baseball and basketball in their community and school games. 

Business travel took Neal all over the United States and the world, including Barcelona, France, Greece, Japan, and the Netherlands.  Neal, Abby, Sam, Tommy, and Matthew vacationed in Disneyworld, Michigan, Minnesota, Washington D.C. and Wisconsin.  His favorite place to travel was to his parent's hometown of Good Thunder, Minnesota, visiting cousins, aunts, uncles, and grandparents.  Neal was a fan of the Beatles, Bruce Springsteen, and Christian music.  Favorite concerts include Bruce Springsteen, Paul McCartney, Randy Travis, Matt Redmon, Chris Tomlin, and Steven Curtis Chapman.  He recently took up running and he particularly enjoyed daily runs (up to 5 miles) through the neighborhood while listening to favorite playlists. He enjoyed his large backyard, and lovingly mowed and maintained it for his family.  He created elaborate baseball diamonds for his boys to enjoy with their friends. Neal loved relaxing on the patio after a run and watching birds at the backyard feeder, and enjoyed participating in virtual sports competitions, such as fantasy football and March Madness.  

Neal is survived by his wife, Abby; his sons, Sam N., Tommy J., and Matthew K. Wingen; his mother, Carol; his siblings Craig A. (Mary Ellen) Wingen, and Jayne C. (Michael) Harvey; and many nieces and nephews, and one grandnephew. 

He was preceded in death by his father, Dale.  Memorial Service 11:00 am, Saturday, September 14, 2019 at Glueckert Funeral Home, Ltd., 1520 N. Arlington Heights Road, Arlington Heights, Illinois. Family will receive guests from 9:00 am until time of Memorial Service.   

In lieu of flowers, memorials may be given at: 
https://www.gofundme.com/f/wingen-family-fund

Funeral Information and condolences can be given at www.GlueckertFuneralHome.com or (847) 253-0168.
Previous Events
Memorial Visitation
Glueckert Funeral Home, Ltd.
1520 North Arlington Heights Road
Arlington Heights, IL 60004
Memorial Service
Glueckert Funeral Home, Ltd.
1520 North Arlington Heights Road
Arlington Heights, IL 60004