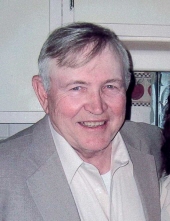 Obituary for Dennis O. Brockmann
Dennis Owen Brockmann
Of Arlington Heights

Dennis Owen Brockmann was born on August 4, 1938 in Arlington Heights, Illinois to Richard and Catherine (nee Ahlgrim) Brockmann. He died Friday, December 28, 2018 at his home.

Mr. Brockmann, a life-long resident of Arlington Heights, worked as a mechanic and truck driver for Edwin H. Meyer & Sons for over 47 years before he retired. As a hobby, Dennis like working on vehicles, including police cars, cabs and he enjoyed fishing & boating. He loved his many pets and enjoyed polka and big band music. He was also a former meat packer in Arlington Heights.

Dennis is survived by his wife, Catherine (nee Chisholm); and his children Janet and William Dennis Brockmann.

He was preceded in death by his parents and his brother Durwood Brockmann.

Services and interment are private.

Information and condolences www.GlueckertFH.com <http://www.glueckertfh.com/> or (847) 253-0168.