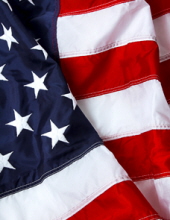 Obituary for Richard Durava
Richard John Durava
of Arlington Heights

Richard John Durava was born March 25, 1932 in Chicago, Illinois.  He died Tuesday, July 18, 2017 at Northwest Community Hospital in Arlington Heights.

Mr. Durava was a CPA and Lawyer for Northern Trust of Chicago for many years before retiring in 1964.  Before Northern Trust, he was with the public accounting firm of Thomas Havey and Co.  Richard served in the Army Corps of Auditors during the Korean War.  He served on the Arlington Heights Village Board for several years in the 1970's.  Richard was a 33rd Degree member of a Masonic Lodge in Chicago and was a member of the Northbrook Sports Club.

Richard is survived by his wife, Marilyn Mitcham Durava; and his niece, Nancy Campella.

Services are private.

Condolences can be given at www.GlueckertFH.com or (847) 252-0168.